Experience – Expertise – Innovation
Over 100 IOT projects executed in 15 countries over the last 5 years
Our IOT solutions have been deployed in corporations large and small across the USA, Netherlands, Spain, Kenya, Romania, Finland, Canada, South Korea, Srilanka, France, Germany, Singapore, Kenya, Australia, India & Israel.
IOT implementation partner programme
Join our IOT implementation partner programme to onboard your Internet of Things journey. We provide the required beacon devices, gateway and cloud enabled application software for smart manufacturing, smart hospitals, smart warehouses etc. We handhold our partners though webinars, events, marketing campaigns, demo kits & trial deployments.
IOT implementation solutions & collaboration
We are looking for opportunities to collaborate with industrial engineering and consultancy partners in order to further develop and broaden the brilliant technological capabilities and market reach of our wireless mesh condition monitoring and asset tracking solutions. If there is a window of opportunity that interests you or your client base, please contact us.
For those manufacturing and logistics businesses who need sensor integration functionality or integration with BMS, PLC, SCADA or SAP, we offer the flexibility to let our industrial partners customize or build a solution layer on top of our system through well-documented API systems. It is our hope and vision that these industrial sector partnerships will lead to even better total solutions for condition monitoring and industrial tracking that bring more value to our joint end-clients.
Reliable IOT development partnership
With over 4 years of expertise in building full stack industrial grade IOT solutions, offering a mix of custom built sensors and off the shelf, industrial grade wireless devices, programmed gateways, IOT dashboards, industrial monitoring solutions, data visualization tools, alert & notifications, anomaly detection, etc.
We have a full-fledged R&D team comprising of hardware engineers, solutions architects, testers and implementation team headed by the founders who have over 2 decades of experience in the technology space. We participate in major IOT events such as IOT solutions world congress Barcelona, SensorsExpo San Jose, IOT Asia, Electronica, MWC, etc to learn technology trends, implement best practices and source smart devices in the industrial automation space. Our research labs are equipped with a host of hardware devices and software tools for integration and testing purposes. Read about IOT prototyping services
IOT development technologies & TICK stack
Grafana is one visualization platform or tool which helps users to unify, visualize, alert on and understand the data metrics obtained from external sources. Grafana supports more than dozens of databases and can help integrate data from multiple sources into a single dashboard window. Our expertise in building IOT dashboard using Grafana development for industrial monitoring solutions. Read more about building data visualization software.
Predictive maintenance
With diverse operational technology in the manufacturing space (OT) that makes it difficult to gain a unified view of industrial environments, managing complex industrial operations isn't easy. But effective management is critical to avoid unplanned asset downtime and improve efficiency and availability. Here's where full operational visibility with Splunk can help. Unifying and analyzing the industrial machine data, organizations can shift from being reactive to proactive, while optimizing performance, security, and availability.
Monitor, track and avoid unplanned asset downtime
Rapidly perform root-cause analysis and pinpoint costly operational issues
Understand the cause of failures and improve efficiency and availability
Over the years, our R&D team has worked with different kind of databases ranging from MS SQL to PostGres to MongoDB.  We have been flexing our data storage competency and added a new genre of databases, the time series ones.  InfluxDB is the perfect choice for data visualization platform as it is built specifically for handling events, measurements or metrics that are time stamped and are tracked, monitored and aggregated over time. Read more about time series database development.
ESP 32 development
Engineered for smart devices, wearable gadgets and Industrial IOT applications, ESP 32 development board achieves ultra-low power consumption with a combination of several types of proprietary software. ESP 32 development also includes state-of-the-art features, such as fine-grained clock gating, various power modes and dynamic power scaling. We have done Omron sensor module projects for monitoring Indoor Air quality, Earthquake, Temperature & humidity monitoring
Node-RED development – An open-source visual tool created by IBM for wiring together hardware devices, APIs and online services and build the Internet of Things applications really fast. The light-weight runtime is built on Node.js, taking full advantage of its event-driven, non-blocking model. This makes it ideal to run at the edge of the network on low-cost hardware. Extensive projects have been undertaken by our team to build IOT applications using Node-RED development, including that of integrating Building Automation System (BMS) using BACnet and Modbus protocols.
IOT development & gateway programming
There are 100's of industrial grade wireless sensors that use different communication protocols, and all of them do not talk to each other. Most of the vendors provide closed systems, which prevent seamless connectivity to internal PLC and other interfaces. For that reason, we have built expertise in IOT gateway programming using technologies. Flask IOT gateway programming, MQTT are examples to build robust software frameworks that reside on the gateway hardware device which can collect and concurrently transmit the data on to a cloud or on-premise platform from ESP 32 development board, Zigbee mesh network, Cellular IOT etc
Building automation & PLC integration
We have worked with LEED certified companies to provide data integration of IOT sensor data into BMS solutions for energy management and sustainability projects. We work with Modbus and Bacnet protocols, integrating retrofit condition monitoring sensor devices and gateways with RS 485 / PLC devices to determine OEE for factories.
Integrating third party sensor devices & edge gateways
We are a seed partner of Dell to test and integrate the Edge gateway devices. Our R&D team is capable of integrating wireless sensor devices from leading vendors across the world. Full integration and tested solutions and platforms have been successfully deployed for Zigbee, Bluetooth Low Energy (BLE), Cellular IOT, etc.
Zigbee wireless sensor design & testing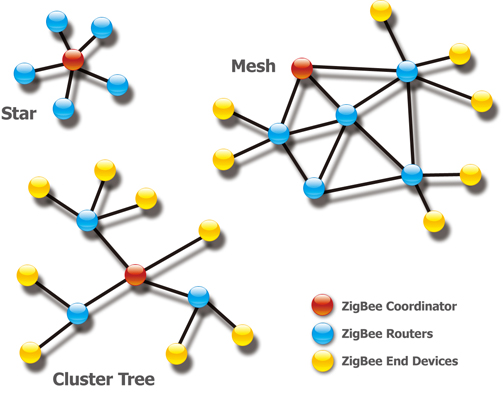 We have designed and build industrial grade, low powered and versatile multifunction Zigbee module for environmental monitoring. These modules have undergone extensive trials and are ready for commercial use, can be purchased from us. Easy to deploy for condition monitoring in factories, hospital hygiene monitoring, etc.
IBM cloud development Singapore
Our IBM cloud development team having expertise in integrating sensor devices to build highly scalable industrial monitoring applications on the cloud platform. We have experience in working with popular IBM Cloud services such as load balancer, Containers, Cloudant NoSQL and Delivery Pipeline. Also worked on Node-JS, MongoDB, Object storage etc.
IOT application development
All in one, cloud or on-premise IOT application suite for shopfloor monitoring. Ideally suited for factory automation, warehouse monitoring, hospital operations, etc. Read more about the IOT application software integrated with indoor mesh enabled positioning system.
Contact us to know more more about opportunities as reseller, and IOT implementation partner programmes from our global engineering & development team.