Improve workplace safety, productivity & compliance
Workplace safety & productivity plays a major role in a people driven construction industry. Tracking of resources and high value equipment, understanding their utilisation, ensuring uptime etc. Our wireless sensor solutions provides the right information to improve productivity and accountability in large industrial projects where man power and equipment investment runs into millions of Singapore dollars.
The use of cranes to lift and move heavy objects is a crucial and common activity in many industries in Singapore today. It is therefore important that cranes are properly maintained, safely deployed and operated, and lifting activities are well-planned and well-managed to minimise the risks of accidents.
SS 497 and SS 343 Singapore Standards complement the ACOPs and provide more information and guidelines to the workers. The solution helps implement standards and requirements related to safe use of equipment for supervisors, safety officers and workers working in sectors related to cranes.
The easy to deploy solutions based on proven technologies, deployed globally, can be quickly installed on plant and machinery, structures, inside safety helmets, cement trucks, forklifts, cranes etc for wireless tracking of location, monitoring of temperature, humidity, vibration, tilt and other factors to understand the behaviour that are critical for factories and construction industry workplace safety.
Tracking of equipment in factories, construction sites
Industrial equipment such as forklift, cranes, storage boxes etc need to be tracked for availability, accountability and people safety. Motion sensors monitor object movement to generate anti-theft or fraud alerts. Offers a small footprint and robust construction that make it ideal for use with high-value construction fixed assets which need to be secured.
Workforce tracking in large construction sites, factories and tunnels
For the construction industry in Singapore , each worker's hard-hat can be equipped with miniature wireless sensors. When he or she goes underground or enters a section of tunnel, sensor counting terminals determine the direction of passage wirelessly and in real-time, without any manual action required.
Workplace safety solutions using wireless sensors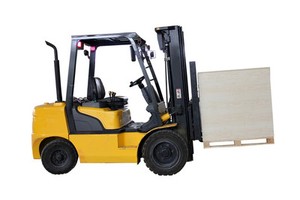 Make every effort to alert workers when a forklift is nearby in a manufacturing or construction environment. Use horns, audible backup alarms, and flashing lights to warn workers and other forklift operators in the area. Flashing lights are especially important in areas where the ambient noise level is high.
Construction industry – tracking prefabricated components
Our sensor devices can be mounted on prefabricated materials to track and trace, besides ensuring the components meant for a constructed floor are assembled at the right place. Tracking solutions from manufacturing prefabricated to storage at construction site and deployment.
Monitoring temperature and humidity in buildings
Our solutions and devices can be deployed in a non invasive manner inside engineering equipment during the time of manufacturing, plant and machinery such as air conditioners, power gensets, transformers, fork lifts, cranes, mixers, drills etc using highly proven technologies to enable equipment to talk back – Hello, I am alive ; I worked 18 hours today – I need an oil change – there is an abnormal vibration on my right motor – my circuits got overheated last evening – the humidity is beyond threshold during the monsoon. The rotor blades heat up during night usage.
Monitoring construction equipment using wireless sensors
Early warning mechanisms that could help equipment manufacturers transform from a reactive to proactive ; for competitive advantage ;  save millions of dollars in engineering, maintenance, reduced R&D costs ; improved schedules, spares inventory. Combined with our capabilities in integrating machine learning techniques, the insights can optimise production and usage.
Sensors, data visualisation & monitoring dashboard
We deploy these remote diagnostic solutions on-premise for those who have security approvals on cloud platform, while for others it is tightly integrated with 
Cumulocity cloud platform
 to provide realtime readings at regular intervals (3 to 360 seconds) – as push messages, e.mail alerts or logs ; alternately made available on our
dashboard software
. We integrate compact sized, long range (30 – 300 meters), high autonomy (10 year battery life), non invasive (easy to deploy) Bluetooth and Zigbee solutions for industrial applications – The sensor devices have CE, RoHS compliance, enclosed in IP67 casing with battery low indicator.
Call us to know more about our wireless sensor solutions for industrial applications to improve workplace safety. Also read about our Wireless building automation and workforce tracking solutions.
Construction industry – workplace safety – use cases
Temperature monitoring with to our active tag, installed on each tooth of tunnel boring machine, under severe temperature conditions (average 60°C with 8 bar pressure). A tooth's heating of 80°C is considered as a potential issue (bearing in progress of seizure) and alerts the user that a maintenance action has to be planned.
For emergency purposes, the new tunnels built for new lines have to be equipped with bidirectional systems, each worker has an active tag placed inside their helmet. Thanks to this architecture, the system is able to know in real time who is entering or going out of the tunnel area.
Automatic detection of unauthorized exit for handling equipment charged in a truck at the guardian station in construction site
Automatic counting of entrances and exits for workers and vehicles in construction yard. Outdoor display for emergency teams and time stamped recording of events.
All the hand tools used at construction site have been equipped with very small customized active tags inside small parts of tools in order to detect and locate the tool location, when it is missing at the end of each work phase.
For emergency purposes, all the workers  have to be detected, counted and located in each area of the construction towers. The floor tower are being equipped with  sensor readers, enabling to know in real time the location of each worker.