Key benefits of automation
Wireless monitoring & automation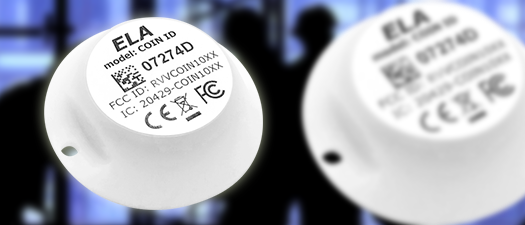 Wireless monitoring sensors, data logging and remote monitoring solutions can bring many benefits to small businesses globally. Especially in the areas such as green house farming, storage of perishable goods, transportation and storage of high value medicines etc. Our Active RFID and Bluetooth wireless remote monitoring solutions, comprise of low powered, multi functional sensors, dashboard software and reporting tools which can be accessed from your server or a cloud (Amazon) hosted environment.
The wireless monitoring solutions can help your business, be it green house farming or running a factory – reduce inspection time, take necessary corrective actions, over come manpower shortage, improve accountability and increase efficiency.
These solutions are Ideal for indoor farm automation, building automation, industrial lighting, people safety and security controls. Unlike traditional products, our innovative hardware devices and software solutions are cost effective and low on maintenance, have been deployed in countries around the world – caters to industry standards, protocols etc. Takes little of battery or electricity power – can also be solar powered.
The module would give wireless range coverage of 1 hectare to 500 meter radius depending on your business size. For larger deployments, we configure Zigbee mesh network to support 100+ nodes in large warehouses, factories and industrial zones.
Benefits of deploying our wireless monitoring solution
Measure – Monitor – Control :
Measure the outcome environment in a farming or manufacturing environment or refit activities before and after they occur and use the information to schedule maintenance activities and retrofits based on measured business value.
Efficient movement of goods & equipment :
Track the movement of raw material from farm production to retail point or factory. Monitor the environment and handling conditions in storage yards, energy consumed in production, irrigation control, fertigation in vertical farms, building management in warehouses, automated entry and exit of staff and trucks, people tracking in factories an yards.
Operations improvement :
Achieve higher effectiveness of planned agri cargo movement, scheduling activities that enables a more effective use of human resources. Tracking scheduled and unscheduled activities, optimising farm automation spares inventory, monitor and control functions across plantation holdings.
Preventative maintenance :
Significant cut in costs costs and improved productivity by identifying physical asset failures ahead of time – preventing and eliminating unscheduled and high value fixed asset downtime that would disrupt customer services, production and product dispatches.
Monitoring with low powered devices
Our solution integrate long range wireless monitoring sensors (30 to 500 meters) with 10 year battery life / solar powered and handles  data to provide insights for improvement. Building security, people safety, crop moisture, right fertigation control.
Agriculture products – Tag physical goods on the basis of manufacturers and suppliers for  improved reporting and communication with stakeholders.
Equipment information – Purchase date, serial numbers, warranty, guarantee, user manuals, visual image.
Breakdown reporting – Call ticketing system comprising of fault report entry, assignment, tracking & call closure.
Wireless sensors – Temperature & humidity threshold, unusual activities, predictions on soil moisture, rainfall, detect potential intruders.
Preventive maintenance – Date of maintenance, hours run, consumables to be replaced,  scheduling, assigning service engineers, remote location recordings, machinery repair tracking.
Energy audit – Deploying current measurement sensors to know electricity consumed and correlate with maintenance and equipment usage activities and to provide maintenance accordingly.
Application areas – Farm automation, automated office buildings, storage area, goods tracking, energy management,  food transportation, industry compliance, cargo theft prevention.
Wireless monitoring sensors & solutions
Read about Building automation solution & sensors in freight logistics